I feel integrated now. Thank you Uellan. 2022
You have a big gift and talent, Uellan. Thank you for your wonderful healing. Valerie 2022
Thank you so much for helping me Uellan. I didn't know how much i needed it. Molly 2022
I now feel like i have been promoted to the CEO of my own life after decades of putting others first. Anne L. May 2021
I no longer constantly think of my mother. She was in every thought I had, even sitting here talking to you. Monnie April 2021.
I am feeling amazing now after quite a few years of being "bogged down" and just surviving instead of really enjoying myself and living like I did many years ago. Ann L. May 2021
I absolutley loved my session and felt it was so valuable. Thank you so much. I can't believe how I felt afterwards and can't wait til my next session. I have slept a bit better and my shoulder pain is a little reduced after one session. I feel lighter and relieved in a way I can't explain. Bernie May 2021
I had the deepest sleep I have had in a very long time! Thank you. Ann D. April 2021
After my first healing (which I was a bit sceptical about), I noticed a change… Subtle, but definitely there. Since then, I have been enabled to grow and heal spiritually and become more in touch with my intuition and highest self. It was after my second healing with Uellan that my spiritual connection has begun to flourish. I feel loved by myself and the universe, and have been empowered to overcome extreme anxiety and digestion issues through this help and healing. I could not recommend her enough as she has helped me grow over the years on numerous levels, and continues to be an amazing teacher and healer. – Monique Barendregt (2017)
I have found a warm sense of inner peace during my sessions with Uellan. – Ingrid Cliff (2010)y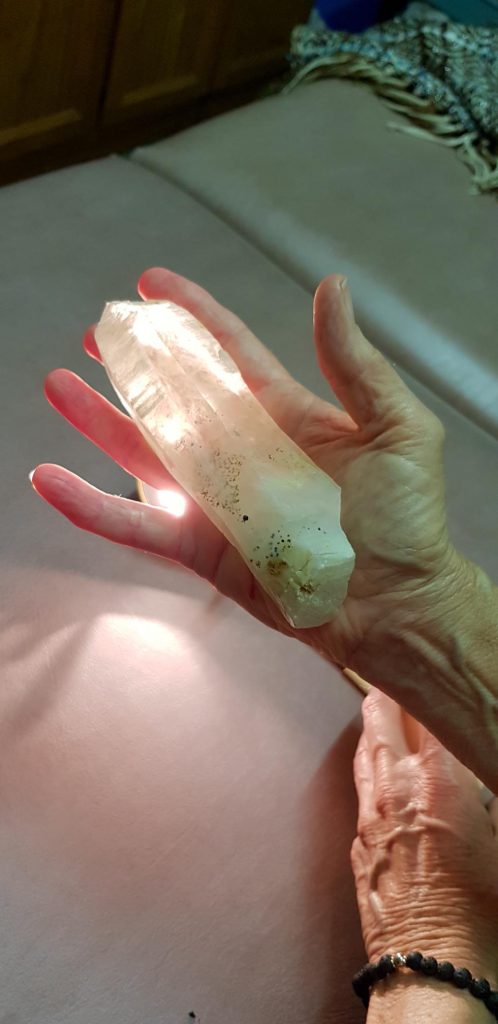 I have found Uellan patient and knowing. Her gentleness and caring have helped me relax and work with her with my healings. I have become a regular client with Uellan as I have found her technique works well with me. – Cathy Parris
Since Uellan's visit, both Vic and I feel our business prospects have turned around and the future is definitely looking more positive. We have cleaned out some of the baggage and the burden has lifted. – Susan and Vic
I have found Uellan's healing sessions to be deeply relaxing and calming. Afterwards I feel refreshed and re-vitalised and after two sessions, the benefits were heightened. I feel stronger within myself and more alive. – Charlotte
After suffering from years of substance abuse, I thought life had nothing to offer. My heart was thick with sadness and sorrow; I had given up on the world and sadly, myself. That is when I met Uellan, a remarkable woman, willing to give her time and wisdom to help turn my life around. She showed me love, warmth and compassion, free from judgement of my past. She accepted Me for Me, something no one has done before.
Uellan had faith and belief that I was capable of conquering my addiction and from that, I gained strength in myself to turn over a new page. She offered empowering advice and had practical skills to implement into my daily life. These skills have broken down the long-held patterning of my mind and helped me to rebuild and re-programme my beliefs of myself.
After three visits, I am currently free from my drug addiction and self-doubt. My life is becoming more fulfilling and content; I am now finding happiness from within myself instead of from external pleasures.
None of this would have been possible if not for the help of Uellan, her positive reinforcements, her wise advice and ongoing support. She has changed my life forever. No words can describe the gratitude I feel. Uellan has touched my heart forever and I thank her for all she has done. – Deb